Sri Nataraja Temple is a foremost Lord Shiva temple in Chidambaram in Cuddalore district of Tamil Nadu. The world famous sculpture of Nataraja here in Chidambaram In Shaiva tradition, Chidambaram temple is the most important temple. It is a padal petra sthalam. It is also a pancha bootha sthalam where it presents – Sky.
The temple was constructed during 10th century AD. Though it was there for eons according to legends. The temple complex is a large one covering over 51 acres of land with various sects of hinduism like Surya, Muruga, Shakti, Shiva, Ganapathi and Vishnu have flourished here.
There are has records of history from 5th century It has a golden roof and huge halls and tanks. The primary deity here is Adi Moolanathar Lingam. However, the Natarajar deity and Govindaraja Perumal are famous and is considered as important by many pilgrims.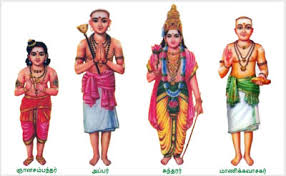 Padal Petra Sthalam
This is one of the 276 temples mentioned in Devaram which are collections of songs of these temples by Thirunavukkarasar, Thirugnasambandar, Sundarar and Manickavasagar. These collection of songs composed by the great saints describe many of these temples, deities, history, legends, sthala vruksha, temple ponds and other details about the god and temple.
recommended nearby places
MUST visit places – NEARBY