Sri Palvananathar Temple is in Sivapuri in Cuddalore district of Tamil Nadu. This is padal petra sthalam and is 4th in the series.
The temple was constructed during 8th century. It covers an area of around 1 acre and has a 3 tiered gopuram.
The Lord Shiva here was worshipped by Thirunavukarasar, Thirugnasambandar and Arunagirinathar.
According to legends, this temple was near Kollidam river and due to extensive damage, it was later shifted to Shivapuri. This temple Kala Bairavar is similar to the one in Kasi Viswanathar Temple in Varanasi. Hence, locally this temple is known as Bhairavar temple.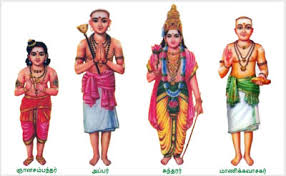 Padal Petra Sthalam
This is one of the 276 temples mentioned in Devaram which are collections of songs of these temples by Thirunavukkarasar, Thirugnasambandar, Sundarar and Manickavasagar. These collection of songs composed by the great saints describe many of these temples, deities, history, legends, sthala vruksha, temple ponds and other details about the god and temple.
recommended nearby places
MUST visit places – NEARBY