Sri Pasupatheswarar Temple is a Lord Shiva temple in Thiruvetkalam in Cuddalore district of Tamil Nadu. The temple is a padal petra sthalam and the second sthalam in the series and the first one being Chidambaram. It is located inside the Annamalai University Complex.
This temple was built by Pallavas during the 7th century. The temple was later renovated by Chettiars during the year 1914 with stones, earlier it was built with redstones. The lingam here is considered as swamybu.
The temple covers an area of 2 acres and has 3 tiered gopuaram.
According to legends, Arujna of Mahabharata has worshipped Lord Shiva here for Pashupatastra and received it here. His sculpture is also portrayed here brilliantly in the temple.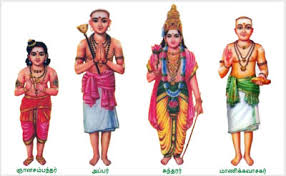 Padal Petra Sthalam
This is one of the 276 temples mentioned in Devaram which are collections of songs of these temples by Thirunavukkarasar, Thirugnasambandar, Sundarar and Manickavasagar. These collection of songs composed by the great saints describe many of these temples, deities, history, legends, sthala vruksha, temple ponds and other details about the god and temple.
recommended nearby places
MUST visit places – NEARBY