Sri Kalahasti Temple is a Lord Shiva temple in Srikalahasti in Chitoor district of Andhra Pradesh. The temple is around 120 kms away from Chennai and 36kms near Thirupati.
The temple is a padal petra sthalam and is also a pancha bootha sthalam – Vayu. It is also one of the Shakit Peetam as Sri Gnaprasanambikai here is considered as Gnashakti. This temple is also a famous Rahu Ketu Sthalam. It is also known as Dakshina Kailasam.
The temple was constructed during 5th century and various kings have contributed to it right upto Rajendra Chola in 11th century and Krishnadeva Raya in 16th Century AD. The rajagopuram of the temple, which was constructed in 15th century collapsed in the year 2010 and a new one was constructed and consecrated in the year 2017.
The Lord Shiva here was worshipped by all saints – Thirunavukkarasar, Thirgnasambandar, Sundarar and Manickavasagar.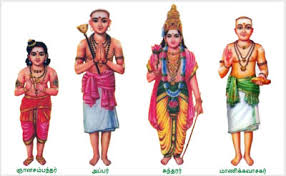 Padal Petra Sthalam
This is one of the 276 temples mentioned in Devaram which are collections of songs of these temples by Thirunavukkarasar, Thirugnasambandar, Sundarar and Manickavasagar. These collection of songs composed by the great saints describe many of these temples, deities, history, legends, sthala vruksha, temple ponds and other details about the god and temple.
recommended nearby places
MUST visit places – NEARBY