Sri-Thirumettraleeswarar-Temple is a Lord Shiva temple in Thirukachhimettralli in Kanchipuram district. The temple is a part of 276 padal petra sthalam of Shiva temples.
The Lord Shiva here is worshipped by Sundarar and Thirunavukarasar.
According to legends, the temple Lord Shiva was worshipped by Sri Vishnu, when he had the desire to achieve Linga swarupam. The temple also gets the name as Thiru Mettralleswarar because, the temple Lord Shiva is facing west.
Thirunavukarasar had also lived here in the temple premises (Matam) and taught students. There are inscriptions which describe the contributions of later Cholas.
Address
Thirumetrali Street, Pillayarpalayam . Pincode : 631501 Kanchipuram District, Tamil Nadu
Email
Phone No
Open Hours
Alldays – 7AM to 12.00 noon
– 5.00 PM to 8.30PM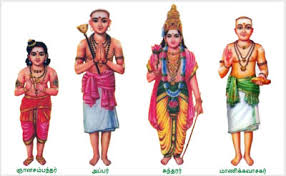 Padal Petra Sthalam
This is one of the 276 temples mentioned in Devaram which are collections of songs of these temples by Thirunavukkarasar, Thirugnasambandar, Sundarar and Manickavasagar. These collection of songs composed by the great saints describe many of these temples, deities, history, legends, sthala vruksha, temple ponds and other details about the god and temple.
recommended nearby places
MUST visit places – NEARBY