Sri Velladainathar Temple is a Lord Shiva temple in Thirukurugavur in Thanjavur district of Tamil Nadu. It is one of the padal petra sthalam and is the 13th in the series.
The temple well will rise as river ganga on new moon day in the month of January.
The temple is beleived to be constructed during the period of Kings Rajendra Cholan, Kulottunga Cholan-I, Vikrama Cholan, Parakesari Varman and Rajathirajan. The temple was rebuilt in stone in the 10th century during the period of King Uttama Cholan.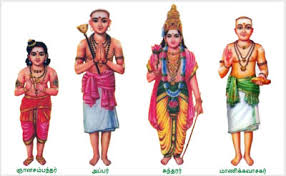 Padal Petra Sthalam
This is one of the 276 temples mentioned in Devaram which are collections of songs of these temples by Thirunavukkarasar, Thirugnasambandar, Sundarar and Manickavasagar. These collection of songs composed by the great saints describe many of these temples, deities, history, legends, sthala vruksha, temple ponds and other details about the god and temple.
recommended nearby places
MUST visit places – NEARBY