Sri Aranyeswar Temple is a Lord Shiva temple in Thirukattupalli in Nagapattinam district of Tamil Nadu. It is one of the padal petra sthalam and is 12th in the series.
The temple is very old and is believed to be constructed during 5th century AD.
According to legends, the temple Lord Shiva was worshipped by Lord Bramha and all the 10 lingams He worshipped here is present in the corridor. It is believed that praying here will get the benefit of doing 100 Ashwamedha yagnas.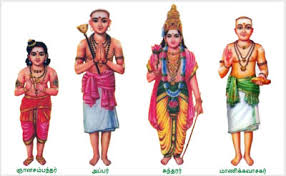 Padal Petra Sthalam
This is one of the 276 temples mentioned in Devaram which are collections of songs of these temples by Thirunavukkarasar, Thirugnasambandar, Sundarar and Manickavasagar. These collection of songs composed by the great saints describe many of these temples, deities, history, legends, sthala vruksha, temple ponds and other details about the god and temple.
recommended nearby places
MUST visit places – NEARBY