Sri Suvatharaneswar Temple is a Lord Shiva temple in Thiruvenkadu in Nagapattinam district in Tamil Nadu. It is a padal petra sthalam and is 11th in the series.
It is an important Navagraha temple too for Budha (Mercury). The temple also has Rudra Padam which is also known as Rudrya Gaya. There is also a spatiga lingam here. The temple has Agni Theertha, Surya Theertham. The temple is also known as Shakti Peetam and is known as Pranava Shakti Peetam.
The temple was built by Cholas and covers 2 acres with two sacred ponds. The temple is also known as Adi Chidambaram. The temple has around hundred stone inscriptions from various dynasties from Cholas, Pandyas and Vijayanagara Empire king Krishnadevaraya.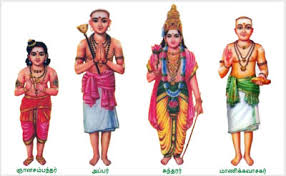 Padal Petra Sthalam
This is one of the 276 temples mentioned in Devaram which are collections of songs of these temples by Thirunavukkarasar, Thirugnasambandar, Sundarar and Manickavasagar. These collection of songs composed by the great saints describe many of these temples, deities, history, legends, sthala vruksha, temple ponds and other details about the god and temple.
recommended nearby places
MUST visit places – NEARBY