Sri-Gnapureeswarar-Temple is a Lord Shiva temple in Thiruvadisoolam village near Chengalpattu town.
The temple is a padal petra sthalam and the Lord Shiva here is worshipped by Thirugnasambandar.
The village name was Thiru Idaisuram, from where it is derived to Thrivadisoolam. You can find a Vilva Tree, Banyan tree and a Neem tree together in the temple.
According to legends, the temple Lord Shiva was also worshipped by Gautama Maharishi, Bringi Maharishi.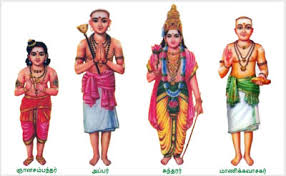 Padal Petra Sthalam
This is one of the 276 temples mentioned in Devaram which are collections of songs of these temples by Thirunavukkarasar, Thirugnasambandar, Sundarar and Manickavasagar. These collection of songs composed by the great saints describe many of these temples, deities, history, legends, sthala vruksha, temple ponds and other details about the god and temple.
recommended nearby places
MUST visit places – NEARBY