Sri Atcheeswar Temple is at Atchirupakkam in Madurantakama Taluk in Chengalpattu district. The temple is one of the padal petra sthalam and is an important one for Shaivaites.
The temple Lord Shiva was worshipped by Thirugnasambandar and also by Thirunavukkarasar.
According to legends, rishis like Kannuva Maharishi and Gautama Maharishi. Pandya King who built the temple and Arunagirinathar have worshipped Lord Shiva here.
There is also interesting story of Lord Vinayagar here.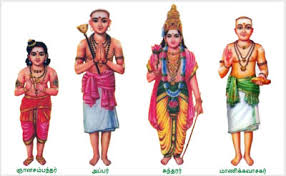 Padal Petra Sthalam
This is one of the 276 temples mentioned in Devaram which are collections of songs of these temples by Thirunavukkarasar, Thirugnasambandar, Sundarar and Manickavasagar. These collection of songs composed by the great saints describe many of these temples, deities, history, legends, sthala vruksha, temple ponds and other details about the god and temple.
recommended nearby places
MUST visit places – NEARBY