Sri Madurai Meenakshi Amman Temple is a internationally famous Lord Shiva temple in Madurai in Tamil Nadu. It is more famous for Meenakshmi Amman temple.
It is one of the padal petra sthalam and Lord Shiva here was worshipped by Thirugnasambandar and Thirunavukkarsar.
The ancient temple complex is large which spreads across 14 acres of land.
The temple finds many mentions in ancient Tamil Sangam literature.. According to various epics and purana, this temple was built during 600 BC could be be by the efforts of local people. Later it was enriched by early Pandyas. In 12th century, Sadayavarman built the main portions of the temple.
The Meenakshi Temple has stood the test of time since the 7th century, with changes made throughout history. However, in the 14th century, disputes over the Pandya throne led to chaos, which was exploited by Alauddin of Delhi. His general Malik Kafur plundered Madurai, destroying fourteen towers of the Meenakshi Temple and leaving only Sundaresvara and Meenakshi standing.
Howver, it was destroyed completely in 14th century during Mughal invasion. In 1560, Nayak king of Madurai Vishwanatha Nayaka made the first modifications to the temple's structure. It was later expanded by Tirumalai Nayaka (1623–55), who erected several complexes including the Vasantha Mandapam and Kilikoondu Mandapam. Rani Mangammal added to the temple's beauty by constructing the corridors of the Meenakshi Amman temple tank and Meenatchi Nayakar Mandapam. It got renovated and retained its lost glory after 250 years with efforts from Krishna Deva Raya and Madurai Nayakkars.
Numerous structures were added and embellished later in 16th century.
The temple is a major pilgrimage destination. And Chitirai Festival is held very elaborately in April.
There are various legends associated with the temple.
Legend has it that Madurai has been the sacred abode of Goddess Parvati since birth, as it is where she married Lord Shiva. To commemorate this divine union, the Meenakshi Temple was built, and it remains a place of worship for devotees from all over the world.
There are several fascinating legends attached to the Meenakshi Amman Temple. According to one such story, the temple was constructed by the king of Gods, Vishnu, while he was on a mission to atone for his sins. As he approached the Swayambhu Lingam in Madurai, he felt a weight lifted from his shoulders, and to commemorate this event, he built the Meenakshi Amman Temple.
Another tale tells the story of how Goddess Parvati appeared as the daughter of Pandya King Malayadwaja Pandya. Though the princess had three breasts, it was prophesized that the third breast would disappear when she met her husband. The girl, named "Tadaatagai," was well-versed in the 64 sastras and disciplines required to rule the kingdom wisely. When the time came for her marriage, she waged war and conquered the abodes of Brahma, Vishnu, and the Devas.
Finally, she attacked Lord Shiva's abode of Kailasha, where she defeated his army and his celestial bull, Nandi. When Tadaatagai met Lord Shiva, her third breast vanished, and she realized that he was to be her husband. A grand ceremony then united the two, and they proceeded to rule Madurai for many years.
The Meenakshi Amman Temple is a stunning example of Dravidian architecture and is renowned for its towering gopurams or entrance towers that can be seen from afar. The temple complex is divided into multiple square enclosures surrounded by high walls, with four entrances from all directions. The main hall of the temple boasts over a thousand pillars, each carved with images of deities. The existing structure was built in the 17th century and has 14 gateway towers, with the southern tower standing tall at 170 feet. The complex also includes a large tank, Potraamaraikkulam, holding holy water.
The main shrine of Meenakshi and Sundareswarar is surrounded by three complexes and protected by four minor towers. Meenakshi's shrine is located southwest of Sundareshwar's shrine, with the deity represented by a black stone with hints of green. Sundareshwar's shrine is at the center and both have gilded towers visible from afar. A striking sculpture of Ganesh carved from a single stone can also be found in the Vinayakar Shrine.
The Sundareswarar temple has five gopurams, four of which are five-tiered and located on the outer walls, and one three-tiered at the entrance to the inner sanctum. The sanctum houses Indra Vimaanam and various manifestations of Lord Shiva. Within the Sundareswarar temple complex is a shrine to Nataraja, depicting Lord Shiva in a cosmic dance of destruction.
Take a guide, the temple is too big to cover without any guidance. Literally, you may get lost with 14 exits and too many mandapams.
If not, enter via any of the primary four gopurams and make it a point to remember the spot. Proceed to temple, slowly exploring the larger madapas, the exquisite architecture, carvings, the aroma, the overwhelming sound of temple.
Do visit 1000 pillar madapam, which is now converted to museum.
Do not forget Mukkuruni Pillaryar, a large Ganesha statue.
Do not miss to spend some time at the temple tank – Porthamarai Kulam. It is also known as Adi Theertham, Sivaganga and Uthama Theertham. The outerwall mandapam of the temple tank contains some interesting frescoes depicting the history of the temple.
Other key structures include
Chinnappa Nayakkar Mandamapam with 100 pillars and the right legged up Nataraja. (He changed the pose due to request of Pandya)
Oonjal and Kambathaddi Mandapam which contains exquisite sculptures. Killigoondu Mandapam/Sangili Mandapam where some traditional dances take place.

Parking Difficulty : Moderate

Walking Needed : Less than 600 meters inside the temple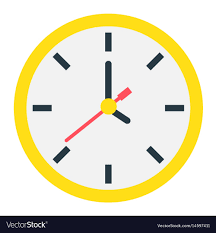 Time Needed : 45-90 minutes

Open Timings : 5.00 AM to 12:30 Noon and from 4.00 PM to 10.00 PM

Still Photography : Not Allowed inside the Inner Sanctum

Video Photography : Not Allowed inside the Inner Sanctum

Moolavar : Sokkanathar/ Sundaresar/Meenkashi

Sthala Vruksham : Kadamba Tree

Theertham : Adi Theertham/Sivaganga
/Uthama Theertham

Traditional Name: Aaalavai/Koodal
/Kadamba Vanam

Padal : Thirunavukkarasar
/Sambandar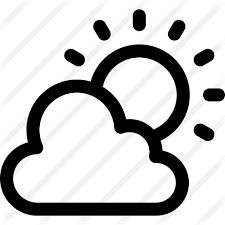 Tropical Climate for most part of the year. Wear Cotton (March-November)

Wear Traditional Dress. Cover yourself decently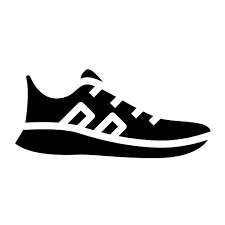 Nearest Railway Station : Madurai Junction Railway Station

Nearest Airport : Madurai Airport

Nearest National Highway : NH85

Nearest Landmark : Vaigai River Bridge
How long does it take to complete the visit ?
It will take atleast two days if you need to explore the temple in full. For a brief visit too, you need atleast 1 to 2 hour.
Is it a must visit temple ?
Yes. It is one of the padal petra sthalam and Lord Shiva here was worshipped by Thirugnasambandar and Thirunavukkarsar. The architecture is splendid and large enough that you need proper sense of direction with four gopuram in four directions with exits to cover the all mandapams without a guide.
The temple is on main city and a landmark itself.
What are the temple timings ?
The temple is open from morning 5.00 AM to 12.30 PM and from evening 4.00 PM to 10.00 PM
How to contact this temple ?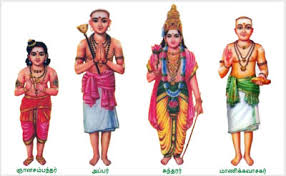 Padal Petra Sthalam
This is one of the 276 temples mentioned in Devaram which are collections of songs of these temples by Thirunavukkarasar, Thirugnasambandar, Sundarar and Manickavasagar. These collection of songs composed by the great saints describe many of these temples, deities, history, legends, sthala vruksha, temple ponds and other details about the god and temple.
MUST visit places – NEARBY