Sri Arunachaleswarar Temple is a major Lord Shiva temple in Thiruvannamalai in Tamil Nadu. The temple is a padal petra sthalam and also a pancha bootha sthalam. It is Agni sthalam of Lord Shiva, where Shiva is worshipped in the form of fire.
This temple is the backbone of the town and it is also historically capital town of Hoysalas. It is also and important centre during Vijayanagara Empire, Cholas and Pandya kings. The temple spread across 10 hectares of land and one of the largest temples in India. The temple was patronized during various kings from 8th century to 16th century. The temple has many inscriptions dating back to 8th century.
The Lord Shiva here was worshipped by Thirunavukarassar, Thirugnasambandar and Arunagirinathar. According to legends, the Arunachala Hill is itself is considered as incarnation of Lord Shiva.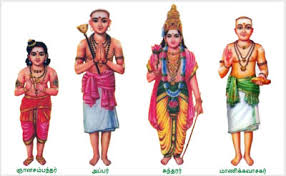 Padal Petra Sthalam
This is one of the 276 temples mentioned in Devaram which are collections of songs of these temples by Thirunavukkarasar, Thirugnasambandar, Sundarar and Manickavasagar. These collection of songs composed by the great saints describe many of these temples, deities, history, legends, sthala vruksha, temple ponds and other details about the god and temple.
recommended nearby places
MUST visit places – NEARBY