Indian Wild Ass Sanctuary is in Little Rann of Kutch in Gujarat.
It spreads across large area covering over 4954 sq.kilometer extending upto Pakistan border.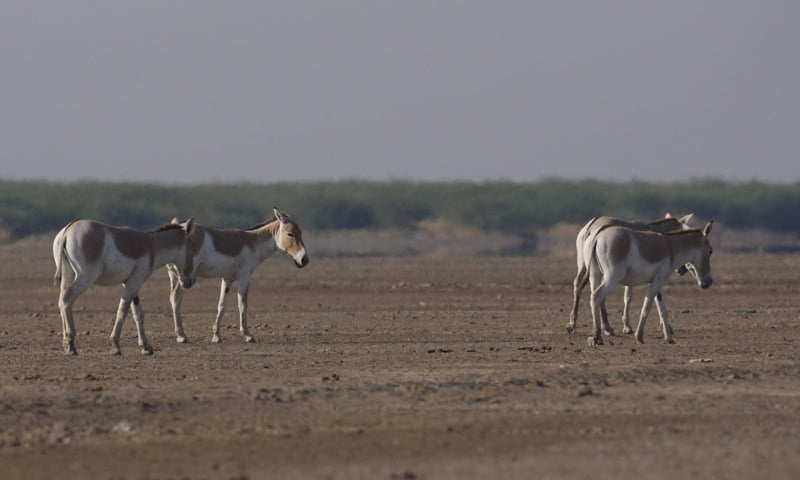 One can find Asiatic Wild Ass here, a rate specie found only here in the world.
The place is a sealine desert. During monsoon, the Rann (Gujarati for desert) gets flooded for a period of about one month and is dotted with about 74 elevated plateaus or islands, locally called 'bets'. These bets are covered with grass and feed the population of around 2100 animals.
It is also a good place to watch sunrise, a brilliant view of sun across the desert.
The Dholavira road drive is picturesque when you enter Kutch area and the sudden change of scenery.