In Asia, there is one place, where one can see Asiatic lions in wild. That is in Gir National Park in Gujarat. The marsh and grass lands are perfect for these majestic beats to survive and flourish. Attempts have been made to relocate lions in other parts have so far, resulted in failures. Some conservative measures are taken like captive breeding in select zoos across India to avoid this specie to extinction.
Gir National Park, is the pride of India and a prestigious destination for Indian tourisim apart from Taj Mahal.
The Gir park is only remaining home of the Asiatic Lions.
You might think that these lions are just like the regular lions you see at the zoo, but nope! These are special lions, the rare breeds, conserved from near extinction – due to hunting.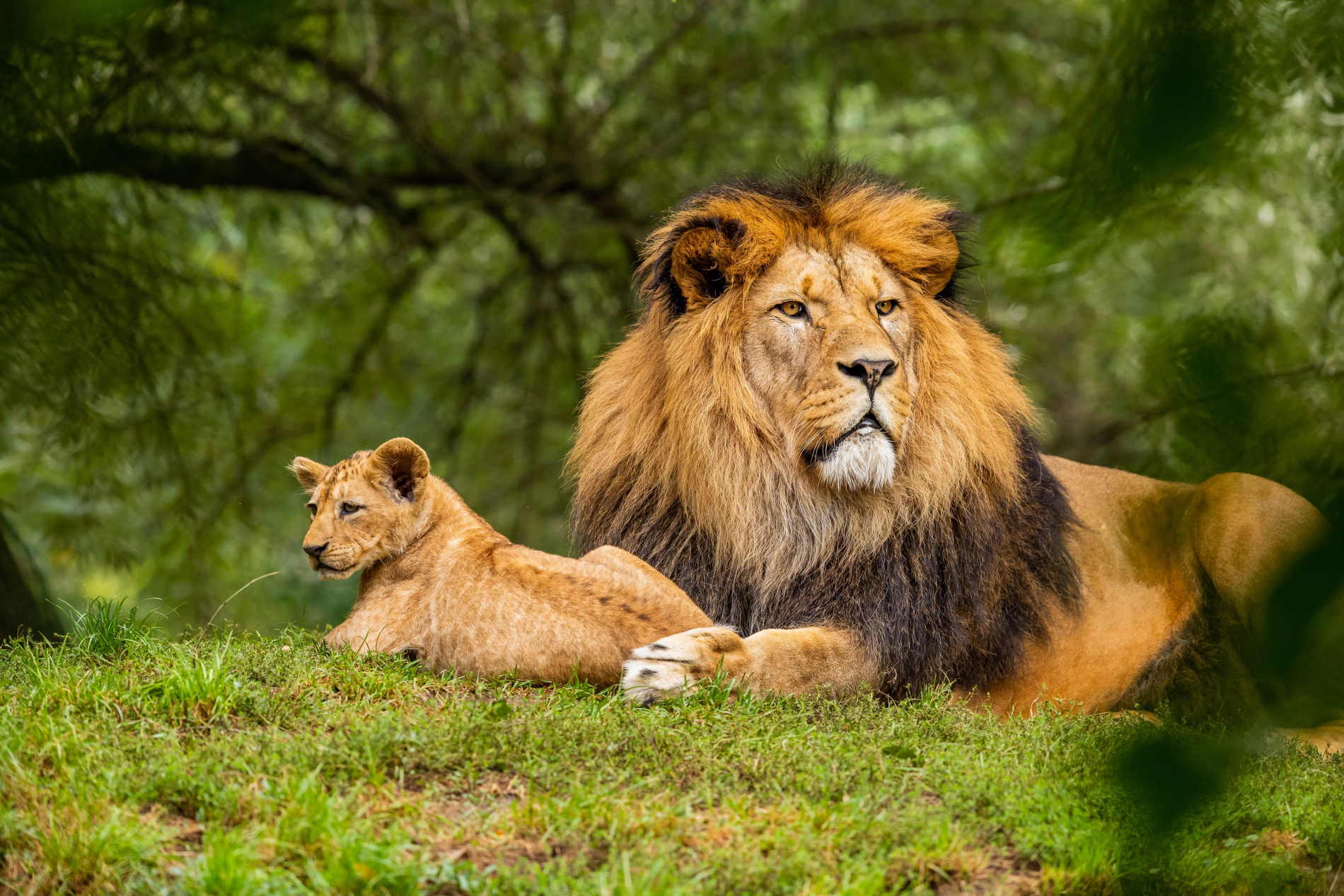 The main attraction here is the wildlife. And Gir has plenty of it! With over 500 lions, 400 leopards, and various other species like deer, sambhar, cheetal, and jackal, it's a haven for animal lovers. And, if you're lucky, you might even spot a blue bull or two!
Apart from the famous Gir jungle trail, there are plenty of other things to do in the park. You can visit the Kamleshwar dam, which is like the "lifeline of Gir," according to the locals. It's the largest dam in the park and is built over the Hiran river. And, if you're looking for a spiritual experience, check out the Tulsi Shyam temple, which is located right inside the park.
If you're feeling brave, check out the crocodile breeding farm near the Sasan Gir reserve. And, if you're a fan of wildlife photography, don't miss the Devalia Safari Park, also known as the "Gir in a nutshell." This eco-tourism zone is designed to give you a taste of everything Gir has to offer in a shorter time.
Each safari lasts for three hours, and you'll cover a range of sections throughout the forest. Don't forget to get permission from the Sinh Sadan Forest Lodge Office first, though.
So, pack your bags and get ready for a wild adventure at Gir National Park! It's going to be an experience you'll never forget.